The Glebe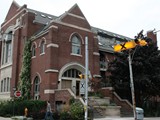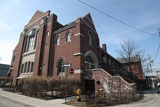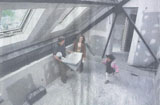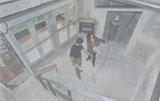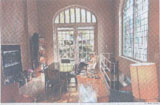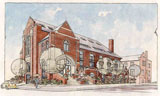 A fabulous loft conversion of the architecturally magnificent Riverdale Presbyterian Church, located at 662 Pape Avenue, in prime Riverdale and just steps from the subway.
Very rarely does an opportunity come along to live in history. Designed by renowned period architect J. Wilson Gray, originally constructed for the trustees of the Riverdale Presbyterian Church, this imposing architectural building is now to be retrofitted, entirely within the existing envelope, into only 32 astonishing multi-level loft residences.
Erected in 1920 as an extension to the original 1912 Riverdale Presbyterian Church, this conversion pays homage to the soaring height of the original sanctuary in all of its two storey primary living spaces, featuring large open plans, expansive interconnected to flow with the building space.
Each residence is custom designed for the purchaser, to optimize the dramatic effects of light and spatial volume: incorporates solid masonry demising walls, thermopane windows, superior thermal and acoustical insulation, individual high efficiency heating systems, all new electrical and mechanical systems, and a host of luxury features.
Located at 662 Pape Avenue, steps from the subway and the vibrant cosmopolitan shops, restaurants and coffeehouses of the Danforth, close to the downtown and the cultural heart of the City, The Glebe offers a unique lifestyle for character, location, design features and value anywhere in Toronto.
Features:
Sensational views overlooking the city
Multi-storey and interior mezzanine layouts
Ceiling heights to seventeen feet
Private roof terraces, gardens and balconies
Gas or wood burning fireplaces
Oak or maple 3/4" plank hardwood floors
Sisal carpeting on stairs and mezzanines
Custom steel strap railings
Opulent baths with deck mounted whirlpool tubs
Mediterranean styled island plan kitchens
Maple cabinetwork and stainless steel hardware
Custom double racked bedroom closet shelving
Commercial quartz halogen lighting
Telephone style intercom system
Individual digital security systems
Custom prewired, conduited and upgradeable Bell CATV and computer systems