One Rainsford (website is Flash only)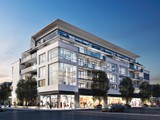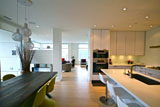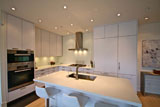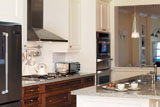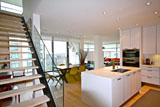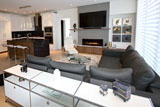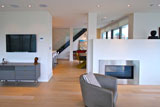 One Rainsford defines the new benchmark for sophistication and elegance in the Beach community. An exciting alternative from the conventional condominium, One Rainsford is a luxurious boutique building offering 28 spacious residences with superior finishes, nestled just steps from the Boardwalk and the vibrant lifestyle of the Beach.
Seamlessly blending into the urban fabric of Queen Street East, One Rainsford enhances the pedestrian streetscape and respects the ideals of the neighbourhood. A strong foundation is formed with deep charcoal grey brick that surrounds the retail base along Queen Street leading to the private entry off Rainsford Road.
The building rises six levels, wrapped in warm natural stone and large expanses of floor to ceiling glass, accentuating the single- and double-storey residences. One Rainsford is completed by a bold architectural wing detail which defines the penthouse residences and their private rooftop terraces.